Sometimes I wonder if my brain just leaves my head. Or perhaps it just turns off periodically. Whatever it is, sometimes I am just a complete idiot. My intentions are good, but the outcome a little less satisfactory. Although whenever this happens I try justifying it to myself an old teacher's voice comes in to my head and reminds me that  "The road to hell is paved with good intentions". He was a charmer, as you can probably tell.
My good intentions in this instance was to make some soup that I could take to work for lunches, so that I wouldn't go out and buy sandwiches, etc. You know, be healthier, save some money, the usual. I'd been watching Donal Skehan's YouTube channel – it's pretty awesome, you'll find it here – and thought that roast pumpkin, coconut and chilli sounded like just my sort of soup, and something different to the leftover vegetables which I usually soupify (yes, soupify – it's definitely a word now). I realised pumpkin was unlikely to be available in February, so a butternut squash would fit the bill and that I would use cumin instead of the chilli (mainly because I fancied it more).
And this is where I disengaged my brain. I went shopping the next day and couldn't remember for the life of me why I needed a butternut squash. So I bought some sweet potatoes instead – because, well, why wouldn't I? I got home to find the recipe open in a browser on my laptop and the tub of cumin empty in the cupboard.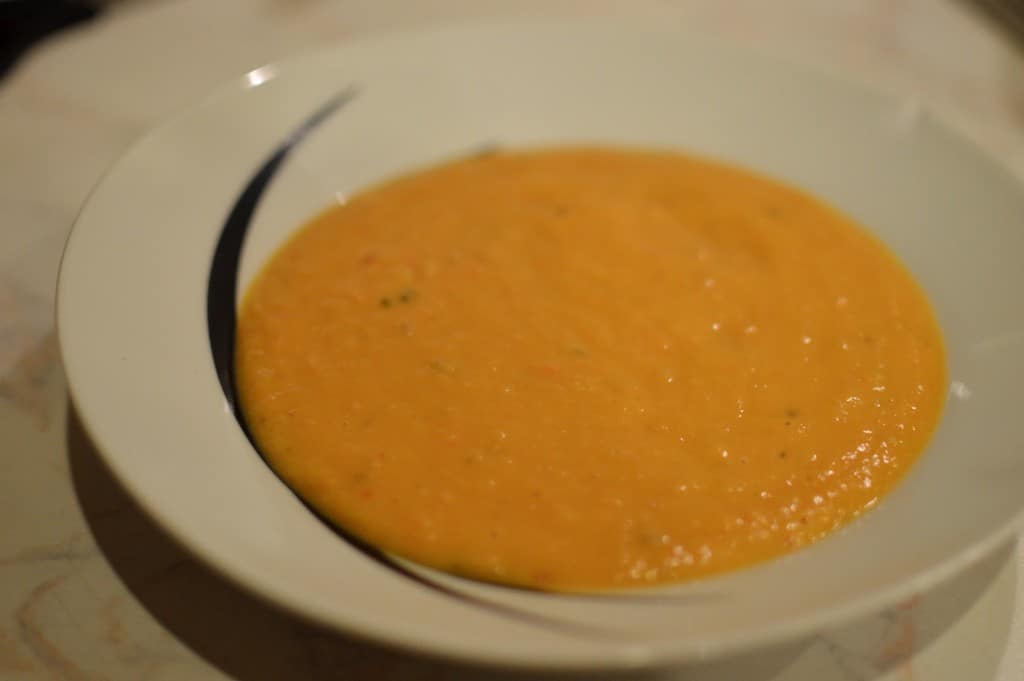 As I said, all the best intentions; non-existant brain. I never liked that teacher (shockingly enough) and had no intention of ending up in purgatory for having poor shopping choices, so my Butternut Squash, Coconut and Cumin soup became Sweet Potato, Coconut and Chilli Soup. Given the circumstances I think it went pretty well and will be on the list to make again in the next bout of soup-requiring weather. And if you're wondering about the can of coconut milk, my brain somehow decided that 'there was probably a reason' why it was on the list and in the basket it went.
What can I say – my brain is clearly just a bit all over the place. It's a bit hellish, really.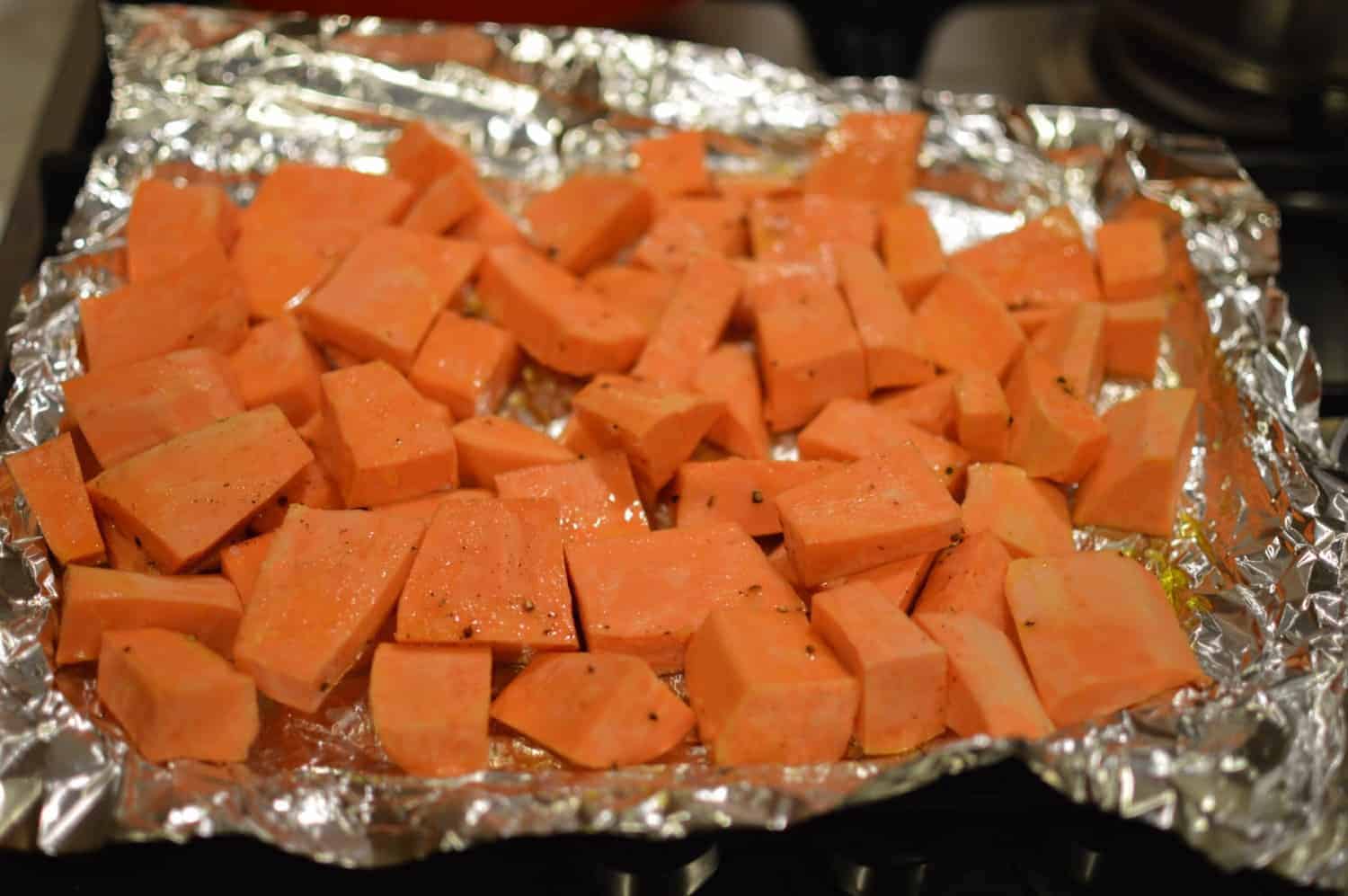 Coconut, Chilli & Sweet Potato Soup
Unlike most of my soups, this one wasn't just thrown together with leftover vegetables and does have its inspiration in a proper recipe – from Donal Skehan's YouTube channel, in this case. Using both sweet potato and coconut milk in this soup makes it incredibly smooth. Feeds four.
Ingredients
2 medium-sized sweet potatoes
1 onion
2 small red chillies
1 can (400g) of coconut milk
2 cloves of garlic
250ml vegetable stock
2 tbsp rapeseed/olive oil
1 knob of butter
Directions
Dice the sweet potatoes into little cubes – the smaller you chop, the quicker the soup will be done –  and put these on an lined oven tray, drizzle with the oil and season with salt and pepper (the potato should be completely covered by the oil, add a little more if it isn't). Roast in the oven for about 30 minutes at 175ºC. They should come out soft.
Put the butter oil in a large, heavy pan and have it on a medium heat. Finely dice the onion and crush the garlic, then soften them in the pan for a couple of minutes (ensuring that it doesn't brown). Thinly slice the chillies (only use one if you don't want it too spicy) and chuck them into the pot.
Add the sweet potato into the pan – trying not to take too much excess oil along with it, use tongs rather than pouring from the tray – then pour in the vegetable stock and the coconut milk. Bring to the boil and let it simmer for about five minutes then turn off the heat.
Using a stick blender, puree the mixture to make it into a smooth soup. Get a spoon and check for flavour, seasoning and spice. Add salt and pepper to your tastes, if it's not spicy enough add some chilli flakes, add more coconut milk if it's too spicy. Serve immediately, or reheat later to serve.