Do you find that some of the best ideas for food come seemingly out of the blue?
I love those ideas. I would be the first to confess that I don't regularly consume two-thirds of a pack of sugarsnap peas of an evening, but like the well known Pringles ad tag line – once I popped, I just couldn't stop. They were crisp, they were sharp, they were salty, they were spicy, they were fresh. They were just so damned delicious – even if I do say so myself. And as snacks go, it's much better for me than the accidentally large amount of Ben & Jerry's I've just finished stuffing my face with.
It's probably not the most original idea I've ever had, and like most comes as a variant of something I've read/watched/seen/consumed lately [side note: someone told me recently that I think too much about food; I've ignored all their opinions since]. These, I am pretty sure, came as a variant of something I saw on Donal Skehan's Instagram earlier in the week, but whilst his looked brilliant having the tell-tale singing of a BBQ I had to opt for a pan.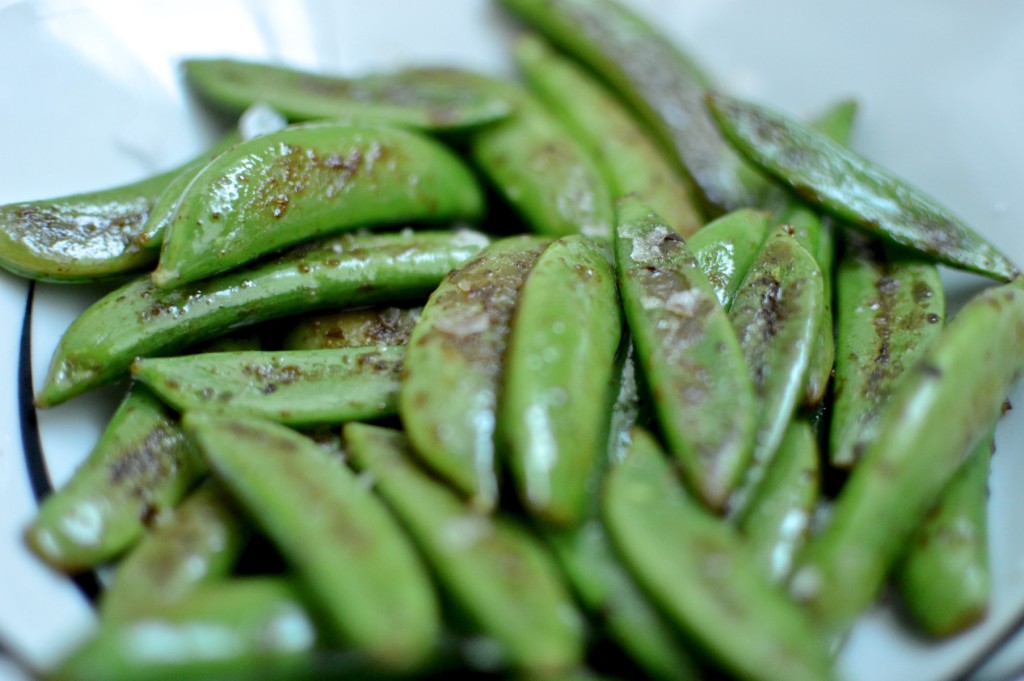 Taking a post-work stroll in the sunshine on the evening in question, I had my headphones in and was walking along the side of the river and was, naturally, thinking about food. I wanted something bright, not too unhealthy, but ultimately a little different and totally delicious. The image of those BBQ peas came into my head and the foodie brain kicked in. 'There's half a lemon in the fridge', it said, 'and you have to pass the supermarket on your way home'. 20 minutes later I was home throwing open the window and not being able to keep my hands off these beauties.
They really couldn't be much simpler and take a mere 3 minutes to make. Give it a go, you won't regret it.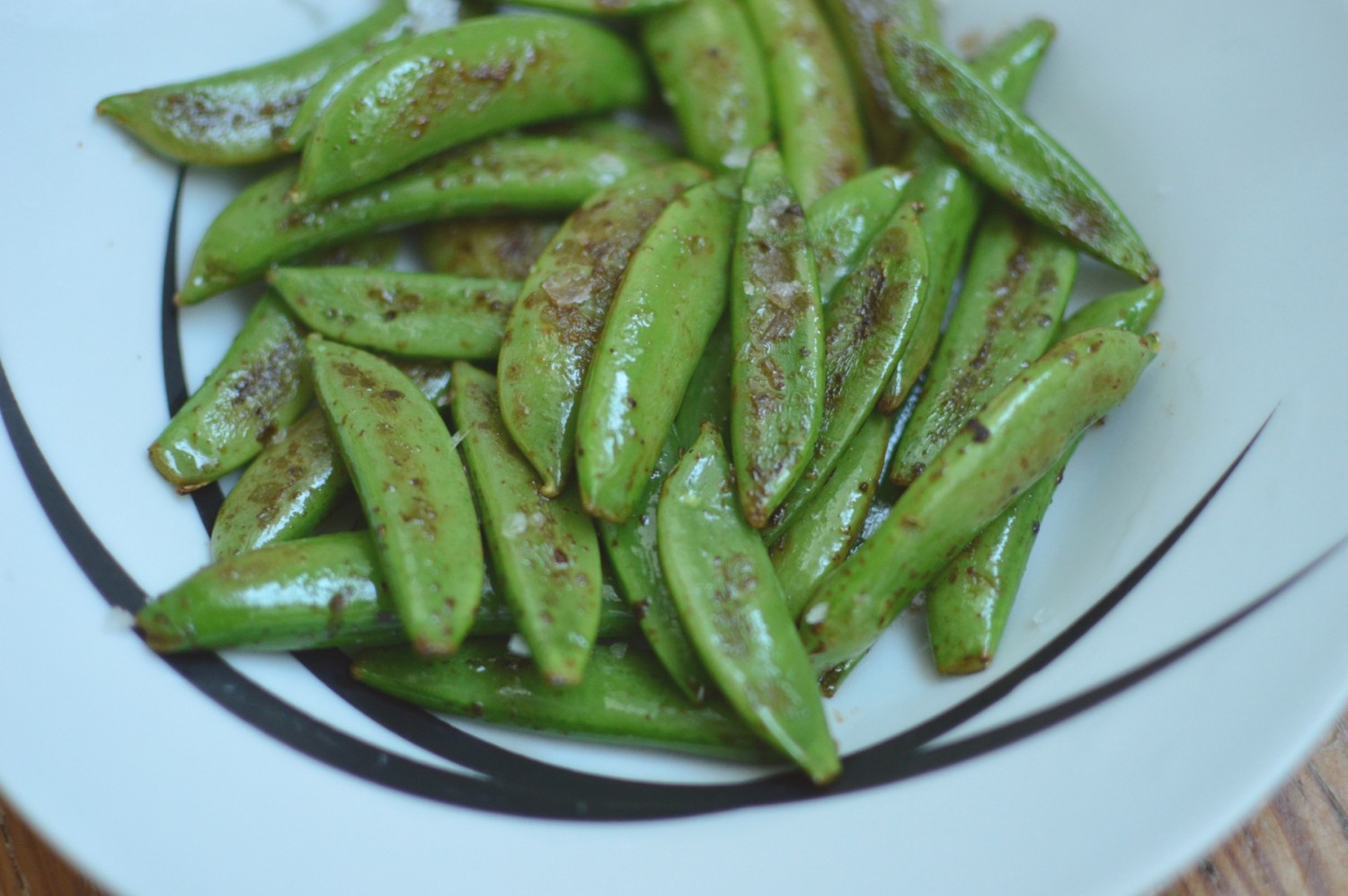 Sugarsnap Peas with Cayenne Pepper & Lemon
Ingredients:
1 pack of sugarsnap peas
1/2 tbsp rapeseed (or olive) oil
1/2 tsp cayenne pepper
1/2 lemon
Directions:
Open your bag of sugarsnaps and wash them a little (I'm possibly paranoid washing something that says 'ready to eat' on the pack, but I leave it up to you). At the same time put a small frying pan on a high heat with your oil of choice in the bottom.
Once the pan is really hot tip in your peas and let them sizzle. Shake around a little to ensure the oil spreads evenly, let them cook for about a minute.
Sprinkle liberally with the cayenne pepper, a little salt and a couple of squeezes of lemon juice; shake then allow to cook for another couple of minutes, shaking every 30 seconds or so to ensure they get equally coloured.
Remove from the heat, sprinkle with salt and squeeze the remaining lemon juice over them. Start guzzling immediately.