Mince! It's one of those books I've gathered up over the years (a gift from my mum during my student days, I think), but these days it tends to languish on a shelf. Gathering dust, rather than the splatters a much-loved cookbook does.
That's not to say it's not any good – because it is, I think Mitzie Wilson did a great job writing it – it's more that I don't buy mince particularly often. On the odd occasion that I do buy mince without a specific meal in mind for it I do turn to this book for a little inspiration. It's broken down into sections, but also with recipes for pretty much all types of mince (I mean, how often do you really buy chicken mince?). So be it beef, lamb, or even venison, there are options galore – ranging from traditional pies to the less traditional from around the world.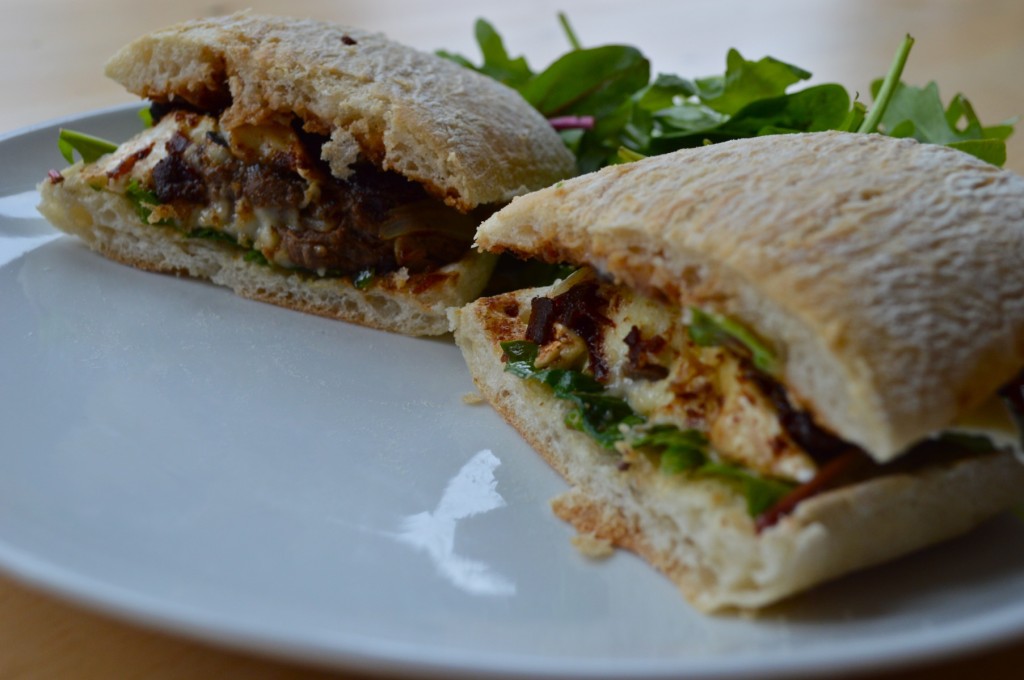 I took it off the shelf recently to take part in this month's Random Recipes challenge from Dom, of Belleau Kitchen fame. This month he challenged us to pick a book off our shelves that we tend to neglect – one that we had pretty much forgotten we owned; for me this was Mince! A quick flick through ended up with me stopping randomly on page 106 – it's for venison burgers. I didn't need telling twice – I love venison and I love a good burger – it was absolutely perfect. In theory I should have done it with blue cheese, but inspired by a burger I had out recently (which was topped with brie and cranberry relish) I made a couple of tweaks.
A little more tweaking ensued (as usual) before I had the final product on a plate, but what I ended up with was the absolutely perfect way to round off my weekend. I think it's my new favourite burger: a venison and smoked paprika burger in a ciabatta roll with spinach and rocket, melting brie and a sun-dried tomato chutney. I'd like to think I'm a fairly modest individual, but I don't think this is the time for that: it was pretty damn delicious.
OK, so it's not quite as advertised in the book, but I like my version all the same. Perhaps it should also act as a lesson to me not to ignore this excellent little book and stop letting it gather dust on my shelves!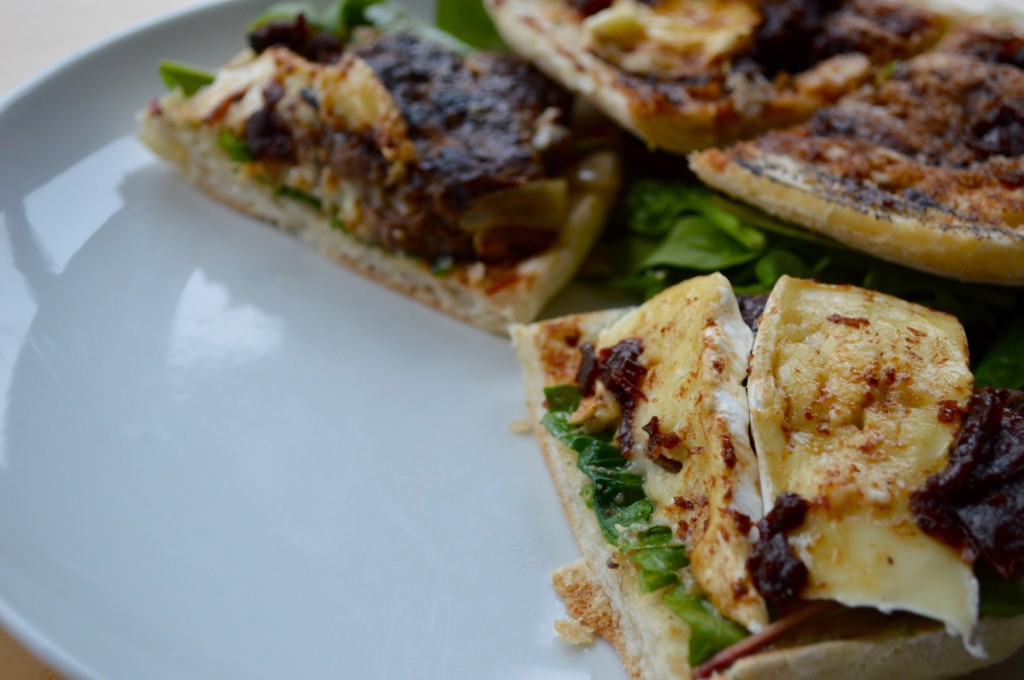 The Awesome Venison Burger
This recipe is based on one found in Mince! by Mitzie Wilson, but it's been adapted a bit on the basis of what I had in the kitchen and the burger I ate out recently. You don't have to leave it to rest, but it will help to boost the flavour hugely. It makes enough for 2. 
Ingredients
350g venison mince
1/2 onion
1 clove of garlic
1 tsp smoked paprika
2 ciabatta rolls
1 bag of mixed leaves
6 slices of brie
1 tbsp chutney
Directions
Take your mince and tip it into a medium-sized mixing bowl. Quickly chop your onion and garlic into really fine chunks and toss them in on top of the mince. Add in the smoked paprika and season liberally. Get your hands in there and mix it all together so that the colour is even throughout. Cover and leave in the fridge for 45 minutes.
Take the mixture out of the fridge and grab handfuls and make them into a ball by rolling it between your hands, flatten these to make the patties.  Cook the burger under the grill on a medium heat (I did mine in the George Foreman) until it no longer runs red, then take it out and put it all together. To make it even better, whilst the burger is cooking slice your rolls in half and toast them slightly.
Layer up your rolls – first the base, then the leaves, burger, cheese and finally the chutney and the top of the roll. Serve with a side salad.