Food always caries with it a story – that much I have learnt as a food blogger. Sometimes it is with the situation you are making it for, other times it is in the food's history. Despite having made ANZAC biscuits when I was younger, their story entirely evaded me, and it is only now that after rediscovering them and looking into their history that the dots joined up (and I feel a little dim for not thinking about it sooner).
Like several of my friends when we made these I seem to remember making them in school or somewhere like that when I was young. But until rediscovering them as part of 'cooking Australian' for my friend's birthday challenge (more on that with the Hungarian challenge, Dobos Torte) I didn't realise their significance. I thought I'd look into their backstory and it turns out that it's more interesting than I realised.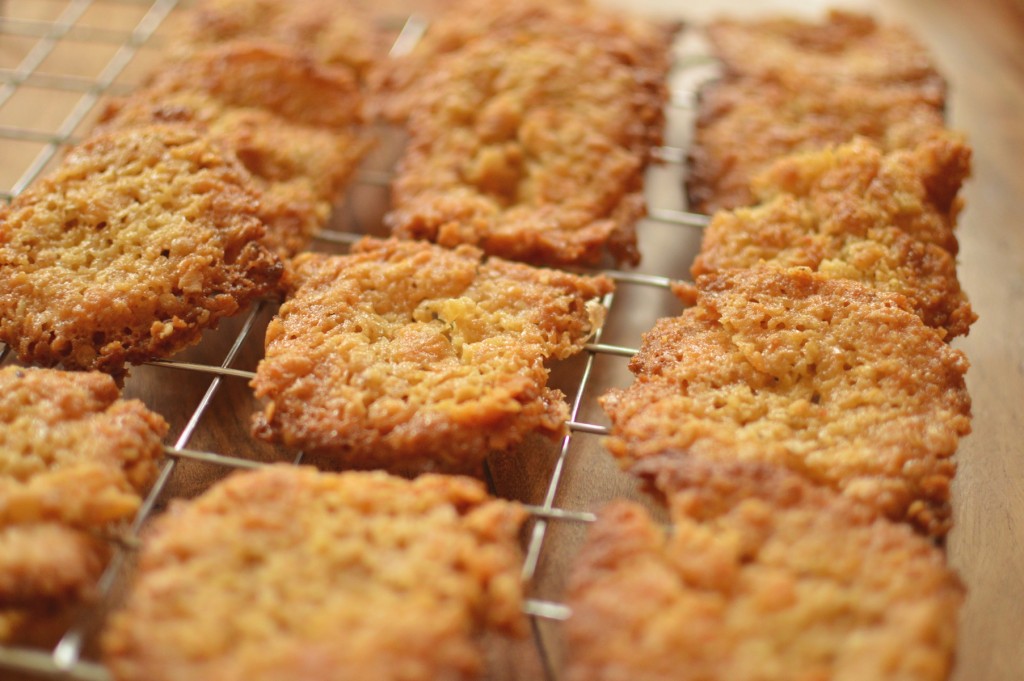 ANZAC – I thought it was weird to have in capital letters (hence looking into the backstory) and it transpires to stand for Australia and New Zealand Army Corps – these biscuits were made for fundraising during World War One. Forgive my ignorance if you already knew this, but in my naivety I hadn't realised.
I guess a little thought might well have connected them to ANZAC Day, but alas not. The popular legend is that wives sent them to soldiers away fighting during WWI, as the ingredients meant they wouldn't spoil on the long trip to the battlefields, but how true this is we probably won't know. Interestingly the first 'ANZAC' recipe wasn't even for a biscuit – it was a cake in a 1915 in the St Andrews Cookery Book (published in New Zealand). ANZAC biscuits were first seen in the 1917 Aussie War Chest Cookery Book (which incidentally sounds very interesting!) but these were not the biscuits we know today – the recipe for them doesn't seem to appear until another edition of the St Andrews Cookery Book in 1921, in which they were actually called 'ANZAC Crispies'.
Today it's thought that rather than being sent to soldiers they were more bakes for fetes and other fundraising events back in Oz and NZ, and today although commercially produced the copyright of the name in the two countries belongs to their governments on behalf of veterans. As a result of this they are often associated today with raising funds around ANZAC day for veterans – and in fact we have a version in Britain that raises money for the Royal British Legion.
It's an interesting story, and very topical given our proximity to Remembrance Day, which of course mirrors ANZAC Day down under.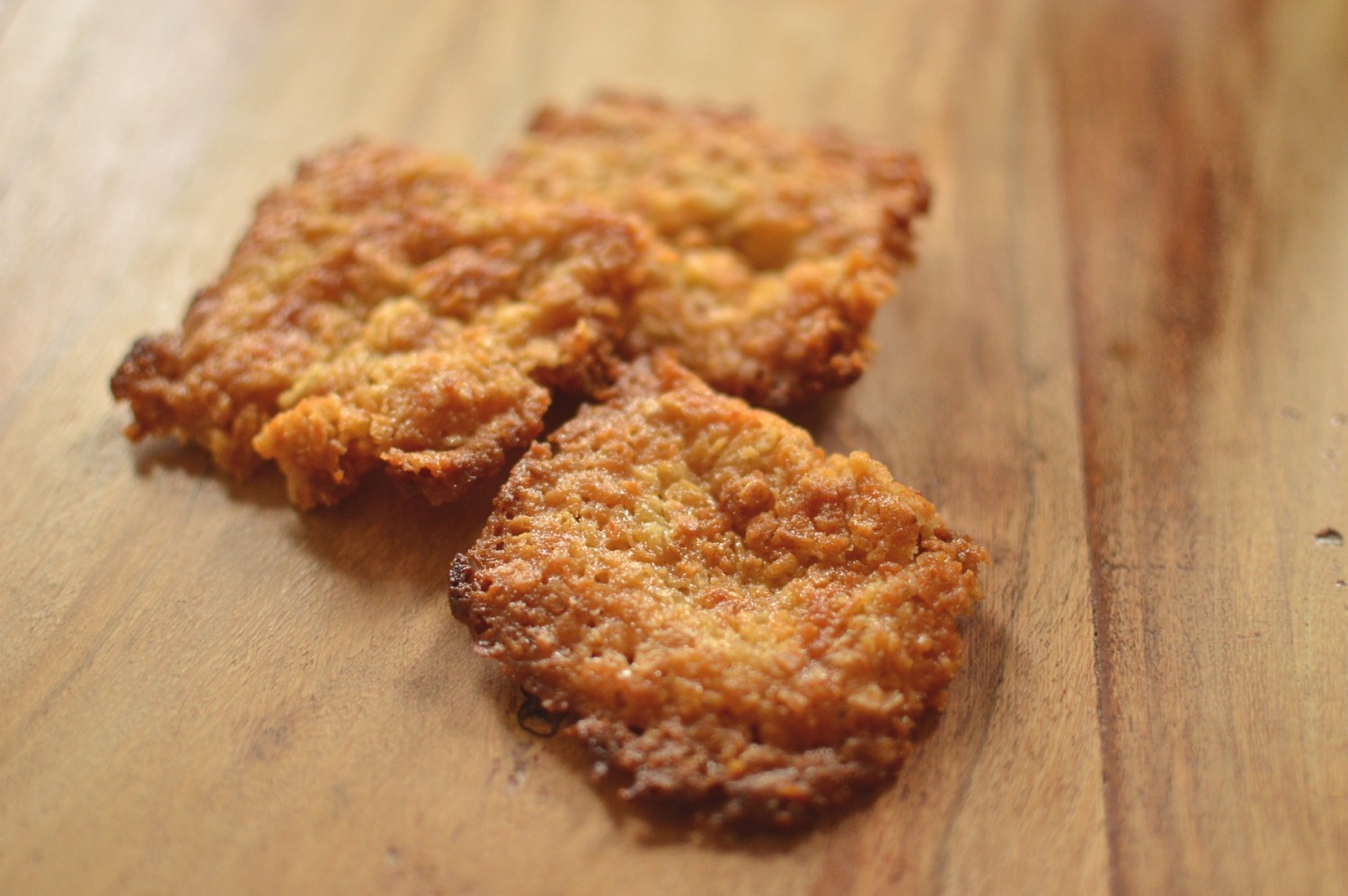 Print
ANZAC Biscuits
---
Author:

Prep Time:

10 minutes

Cook Time:

10 minutes

Total Time:

20 minutes

Yield:

35

biscuits

1

x
Description
This version of ANZAC biscuits – as tradition dictates – is very close to the original recipe, and comes (loosely – we just looked at the pictures and  ingredients) from a Mary Berry book found in a friend's cupboard. It makes about 35 biscuits, or about half an hour's worth, if you're as greedy as me.
---
Scale
Ingredients
150

g butter

1 tbsp

golden syrup

175

g granulated sugar

75

g self-raising flour

75

g desiccated coconut

100

g porridge oats
---
Instructions
Preheat the oven (180ºC) and grease/line a couple of large baking sheets.
Put a medium sized saucepan on to the hob and into measure the butter, sugar and golden syrup. Heat this lot gently until the butter melts and the sugar dissolves into the mix – it will need some light stirring to help this. Once this is complete stir in the oats, coconut and the flour, mixing until it is all thoroughly combined.
Use a teaspoon to measure dollops of this mixture onto the baking sheets (1 generous teaspoonful – if a teaspoon can be described as generous – per biscuit) and flatten them slightly. Be quite generous with the spacing as they will spread out in the oven. You should get 30-40 biscuits from this, so you'll likely have to do it in batches.
Bake them in the oven for 8-10 minutes – they should spread out, go gold in colour and brown slightly around the edges. Leave to cool on the tray for 2-3 minutes and then transfer to a wire rack to cool completely (if you leave them on the tray too long and they're hard to get off, pop back in the oven for a minute or so to soften slightly).
They'll last quite a while (hence the story, above) in an airtight container, but likely you'll eat them all before they have the chance to go bad.
---