Sometimes when you arrive in a city you like it, other times you wonder how long you have to be there for; occasionally a little voice whispers in your ear: 'I could live here'. For me, Wellington fell into the latter of these feelings. In a city that was 75% closed for a national holiday when I arrived, I found myself loving the place almost straight away. By the end of my time in Wellington that thought wasn't just still there, but I had started wondering whether Melbourne had lost its crown of my favourite city on my trip. The jury is still tied on that one.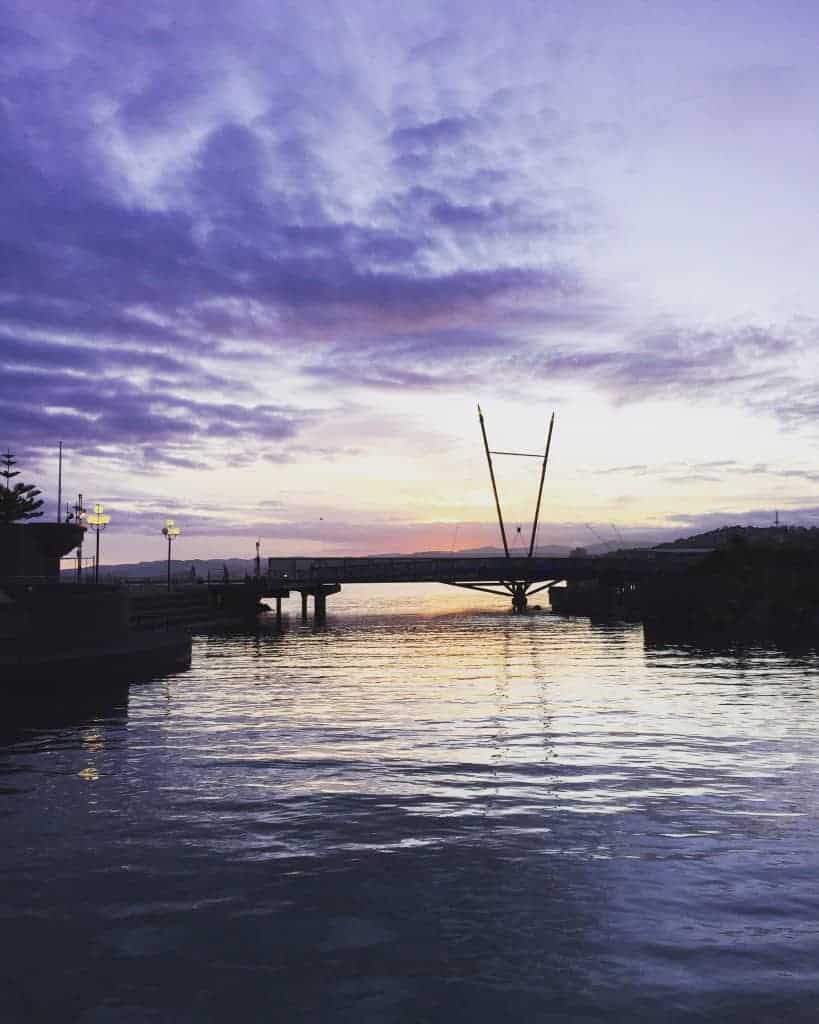 But less of my inner monologue, what is there to eat?
By an odd quirk I was actually in Welling twice on my travels around NZ. The first time was for half of Easter Weekend (New Zealand effectively shuts down over Easter, so maybe a quarter of places were open and even then only for a few hours); the other for almost a week towards the end of my trip. The main focus on both visits was, oddly enough, food.
Wellington is a city that absolutely loves its food and drink, the more local and interesting the better. 'Your chain can **** off back to Auckland', is the general feeling I got.
Here's the brief run down of what I consumed: pizzas, burgers, burritos, beers, handcrafted sodas, wine, ice cream, chocolate, cake, coffee, and just about every single other thing in between.
The highlights are hard to whittle down, but let's try:
Beer: there's actually quite a few micro breweries in and around Wellington, so it seemed rude not to try some. My favourite was an IPA called BitterBitch from brewer ParrotDog. Super hoppy. Super delicious. One of the times I had it (yes, there were several bottles) was with an awesome chicken, bacon cheeseburger from Burger & Liquor – imagine a chicken burger that actually tastes of proper chicken, delicious bacon and chilli cheese! There was a slight food coma afterwards that even a stroll round the harbour couldn't entirely fix.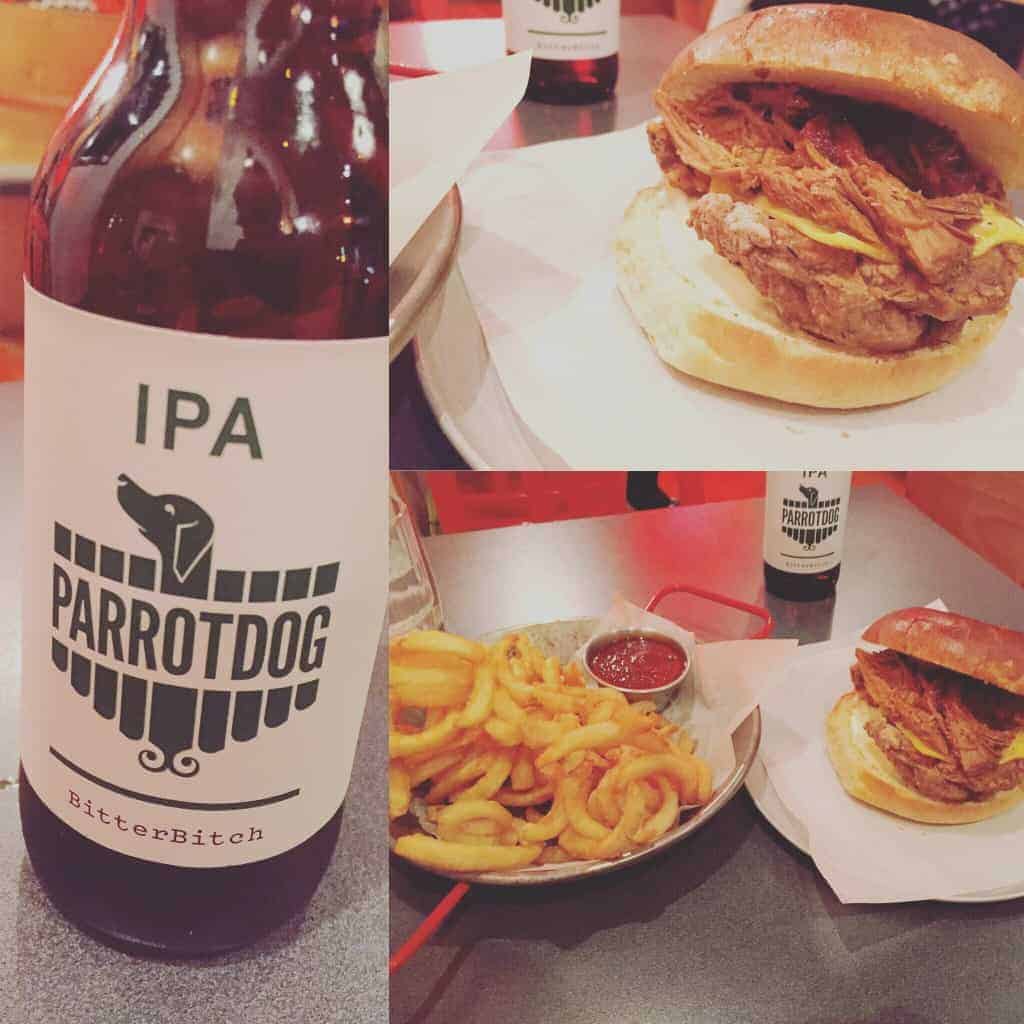 Chocolate: Wellington Chocolate Factory was mentioned by everyone I talked to, all the magazine articles I'd read and seemed to come up all over social media. When I walked in the smell of chocolate was almost overwhelming. I don't think I made sense for the first few minutes I talked to the people there, my brain was other places. I came away with several bars to take home (or eat along the way, we'll see. No bets, please. [ED NOTE: all three bars made it back to the UK!]), enjoyed a few nibbles whilst there and a salted caramel hot chocolate. It is well worth the hype, I loved it (and will have to develop a salted caramel hot chocolate recipe).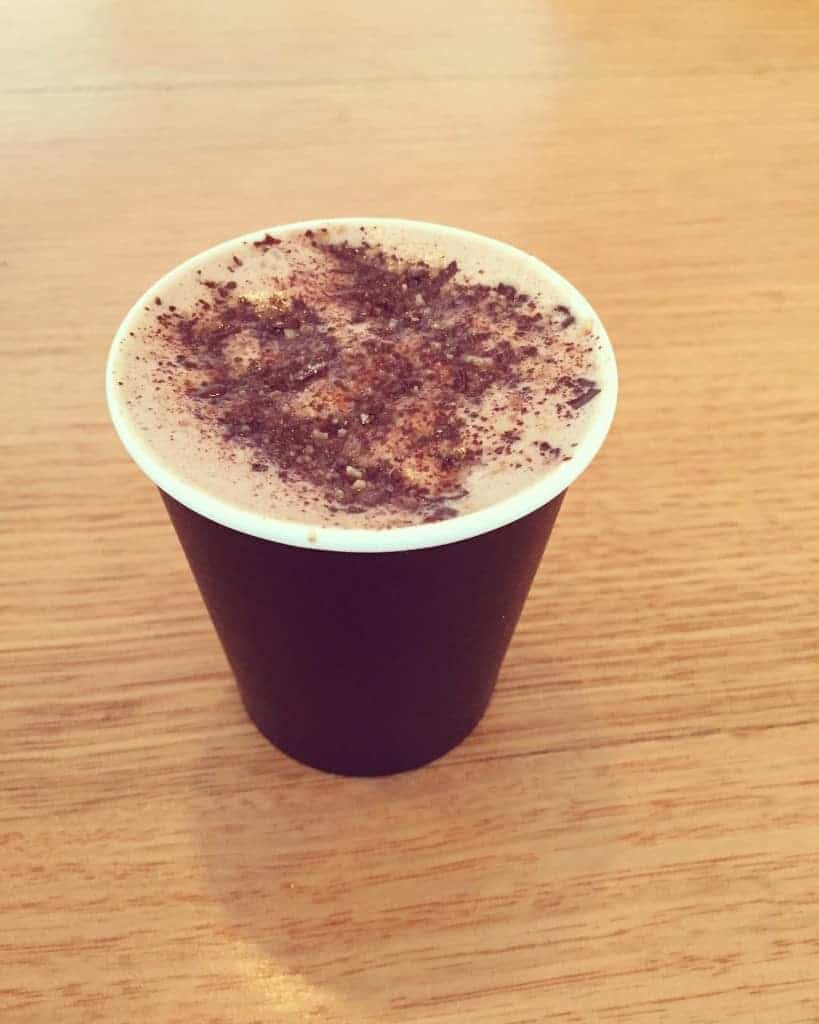 Soda: I'm not the biggest fan of fizzy drinks (I guess my most common fizzy drink is tonic water, otherwise they mainly feature in my life alongside hangovers), but I'd heard about Six Barrel Soda in Wellington and thought I'd check it out. They have a cafe-come-production-centre which is as bright and joyful as the staff, with a menu brimming with options. I went for a flight of three sodas – Ginger Beer, Raspberry & Lemon, and their seasonal Feijoa – all of which were delicious. Let's gloss over that I totally walked out without paying and had to go back later and apologise profusely.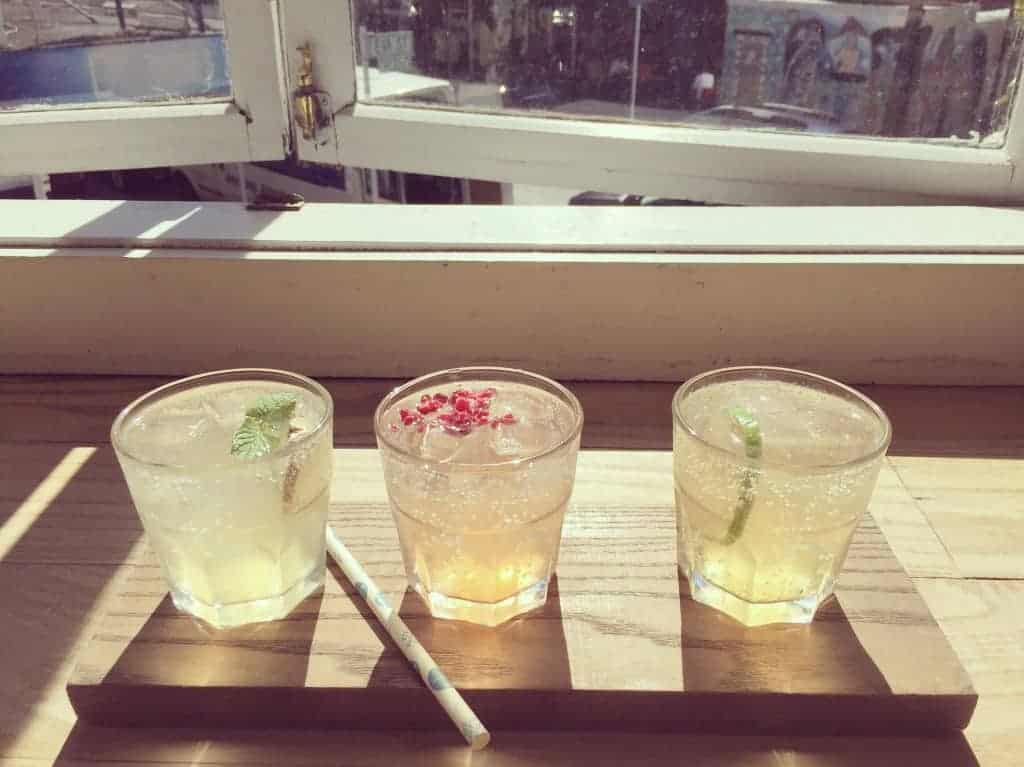 Peanut Butter: Who wouldn't want to find out more about a company that makes its peanut butter in a basement and sells it through a little window out on to a back street? Fix and Fogg peanut butter may be my favourite thing out these days. Their 'Smoke and Fire' flavour is incredible. Crunchy peanut butter with NZ-grown cayenne chillies and Manuka (yes, of honey fame) smoke. I mean, seriously. I need to work out how to import it.
Coffee: It's impossible to talk about Wellington and not mention how much good coffee there is. I merely scratched the surface of the city's coffeehouse hangouts, but already I want more. From rich and smooth coffees to luxurious brunches, there is just too much to try.
Food Vans: Even when the rest of the city was shut down, the waterfront market was open. Its food trucks congregate here on Sundays, but can be found across the city at lots of other times. My favourite was definitely The Greek Food Truck (offering Greek style street food, oddly enough). My halloumi and tzatziki souvlaki was lip-smackingly tasty and I was sorely tempted to have more every day I saw it.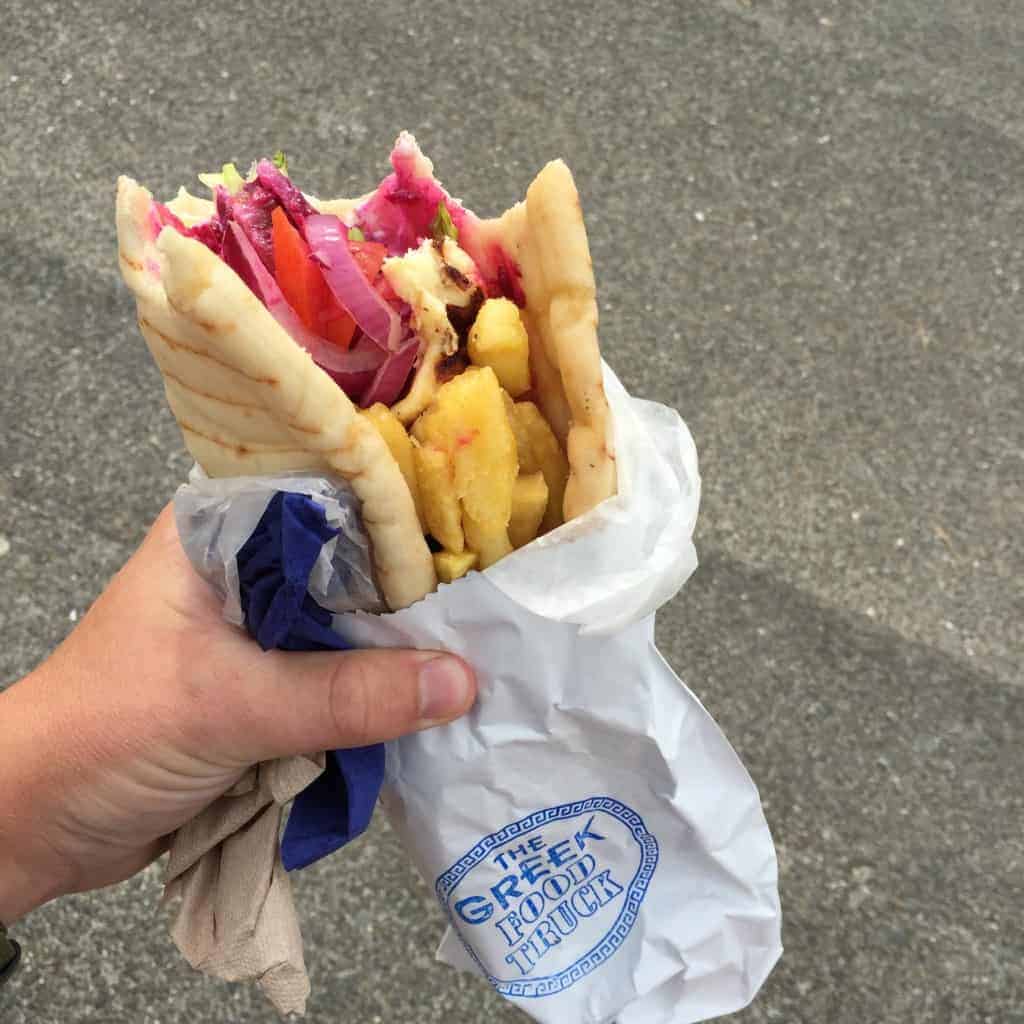 Wellington is a city of independent retailers, culinary start ups, and coffee lovers. Sure there's a more corporate side, but Wellington, especially around Cuba Street, is a true pleasure for food lovers. When you go to New Zealand – and I can't encourage you enough to do so – make sure you spend plenty of time in Wellington. It may just be a little city at the bottom of the North Island, but it's also a city every food lover will find irresistible.