After 'where was your favourite place?', the next most common question I've been asked since I've got back is about the food and what I ate. The answer includes kangaroo, llama, steamed buns, curries, peanut butter, cocoa leaves, sorbets, civiche, and so much more in between.
Six months of dinners, street food, lunches and utterly unnecessary (but irresistible) snacking leads to trying a lot of food. There were local delicacies and ingredients I'd never even heard of before, and a lot still left to try. Of course there were some that were more a miss than a hit (suspiciously cooked little fish in Hong Kong and guinea pig in Peru come instantly to mind; and in the case of the latter, as a lurch to the stomach), but there are so many more that I just want to eat again.
When I travel I cannot help but think about food and this often comes home with me; TUS is littered with recipes that owe themselves to a dinner abroad. From the likes of Jambalaya from New Orleans or Cheese Steaks from Philly, Sachertorte from Vienna, and much more besides, there's a world's worth of food to sample. Over the next few months I think there will be some serious head scratching and researching as I try to come up with recipes for certain dishes, snacks and drinks, but in the mean time here's just a small selection of what food I will remember my travels by:
A whole plate of curries
Kuala Lumpur was one of the culinary highlights of the trip – there's too much to mention here, it took two blog posts earlier in the year [read them here and here] – but if forced to pick one I'd opt for the plate with a dozen things on it. Curries, sauces, vega and more. Heaven.
This [actual] milkshake will bring all the boys to the yard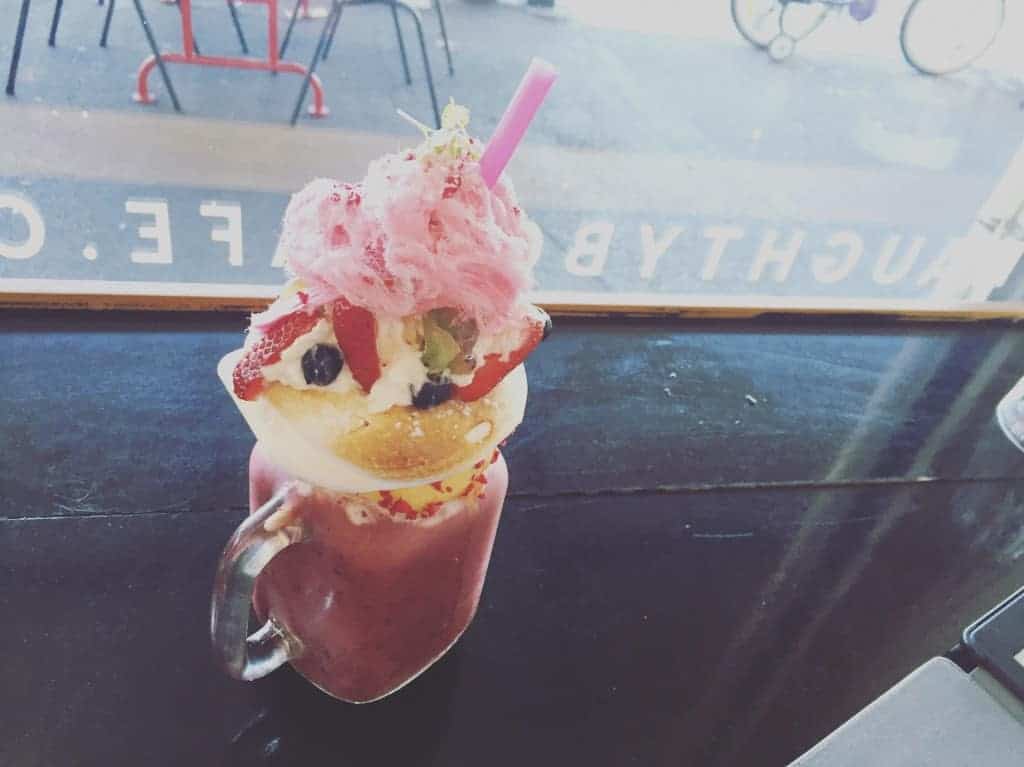 Melbourne's Naughty Boy Cafe had the most defendant and incredible milkshakes I've ever tasted, they have summer written all over them.
This was only one of the times that song fitted into my trip. The other memorable occasion it was 'wet wipes'. Unfortunately explaining this would be almost inpossible and it still wouldn't make sense, suffice to say I was hiking altitude at the time, if that makes it any more acceptable.
The Kangaroo Burger
Pretty much what it says on the pack, but with added beetroot, blue cheese and a view over Bondi Beach, Sydney, thrown in for good measure. Could it be any more Aussie? Now to find where to source kangaroo…
Kangaroo Bolognese
This is something I was highly skeptical of when I first heard we were having it (on a campsite in the Aussie Outback, near Uluru, naturally), but I figured that the day couldn't get more Australian so went along with it. Turns out the rich, lean meat of Skippy makes for a hearty and delicious Bolagnese!
Dark Chocolate Sorbet
Oz's final contribution to this list, a rich and deep sorbet from Melbourne that needs to become a feature of my life again.
Fusion Pulled Pork
It doesn't sound all that authentic, but Hong Kong's take on a pulled pork sandwich was mind blowing and a perfect metaphor for this weird British-Chinese city. And not just because of the happy hour it coincided with.
Nutty Professor
OK, so I have a thing for peanut butter, and basement-based Wellington firm Fix & Fogg's hot and smokey may be a branded product, but it's so good I may have to try a version for myself. All their flavours are good, but the Smoke and Fire is the best. Read all about Wellington's food scene here.
Getting Fizzy with It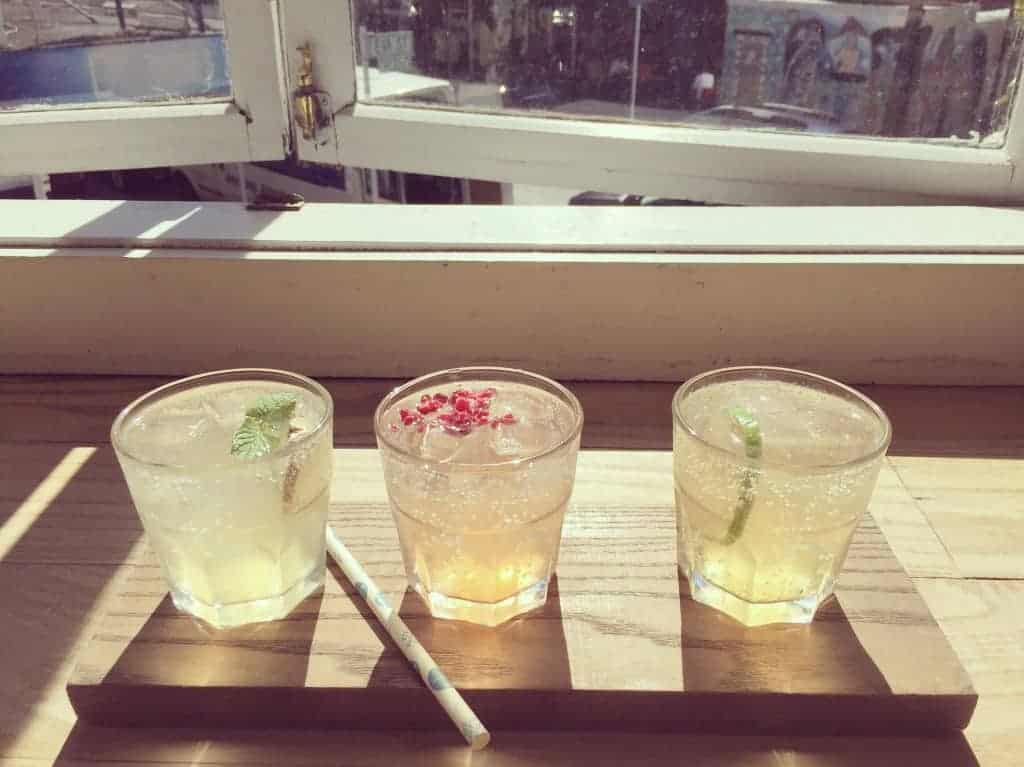 I remember a non-used soda stream sitting in a cupboard as a kid thinking it was something consigned to kitchen gadget history. But after some home made sodas I'm seriously looking into getting one. Although maybe instead of local Kiwi ingredients mine might be closer to home.
Wine not?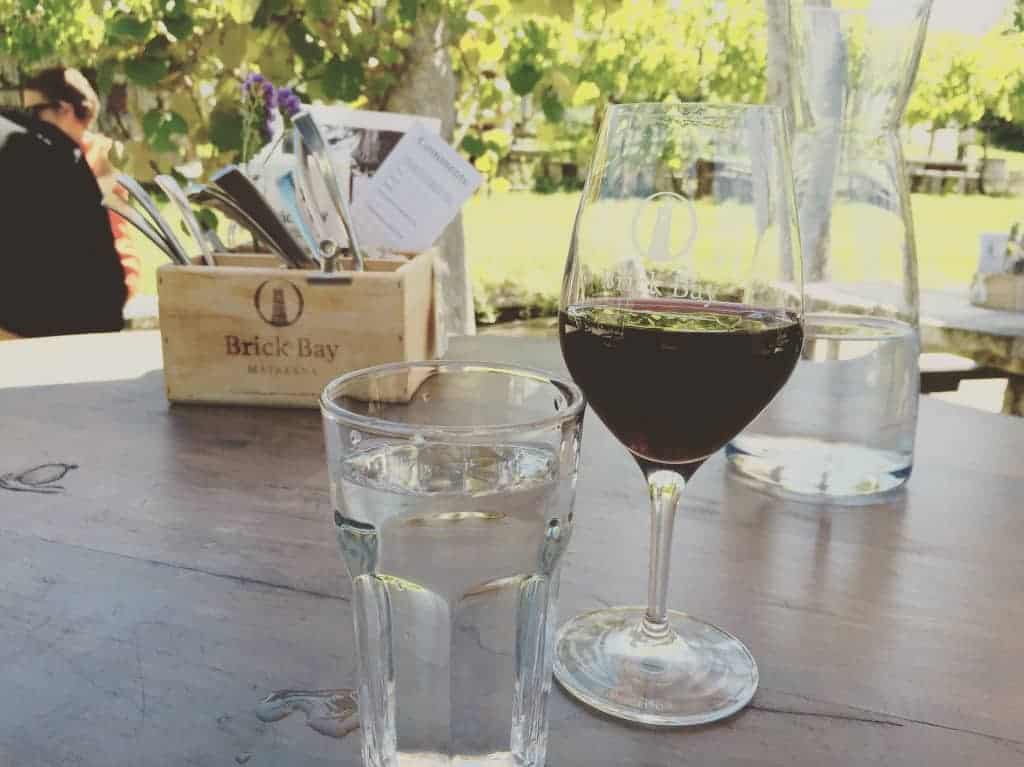 Elsewhere in New Zealand, I visited a whole pile of different vineyards, drank wines from all over the country and realised that the NZ wines that exported are not a patch on some of the ones they keep to drink themselves. Syrahs [shiraz], Sauvignons, pinots and more; from vineyard terraces to a wine bar in the local cinema (and delicious local produce in the restaurant below), I could happily spend the rest of my days here.
Quinoa Soup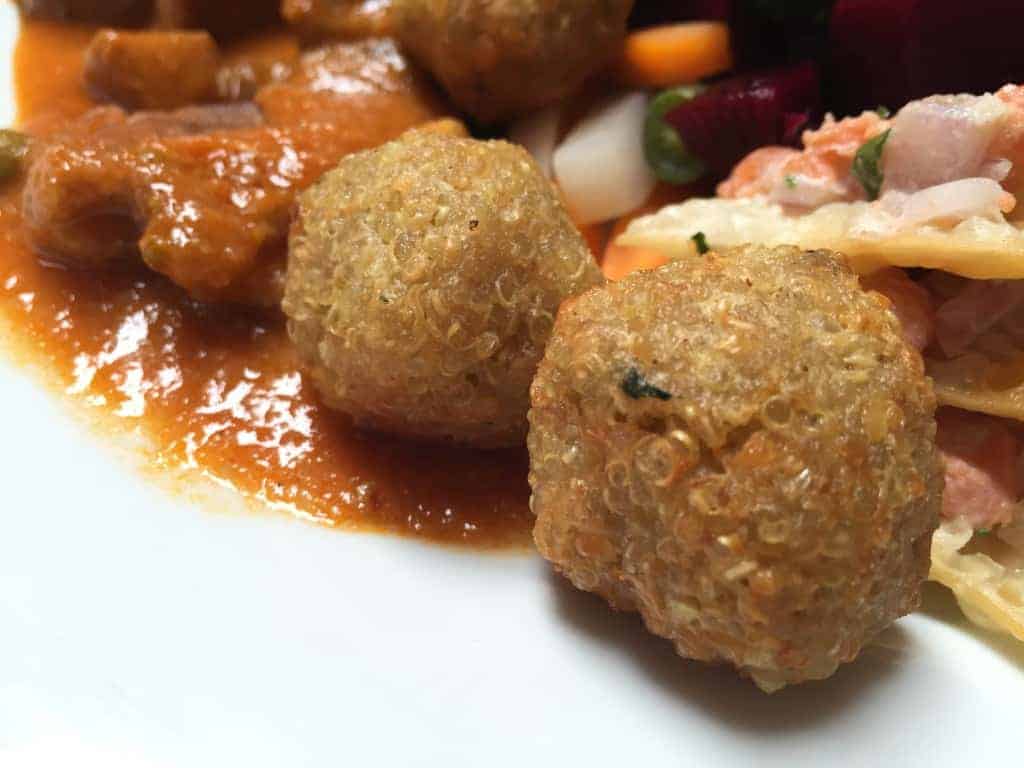 It could be Quinoa anything, really, but after Bolivia and Peru I have a new found love of the superfood, and quinoa soup has to be one of my favourites. Other quinoa treats included piazza, salads and arancini-like balls of the stuff.
Bottomless BBQ, Argentina Style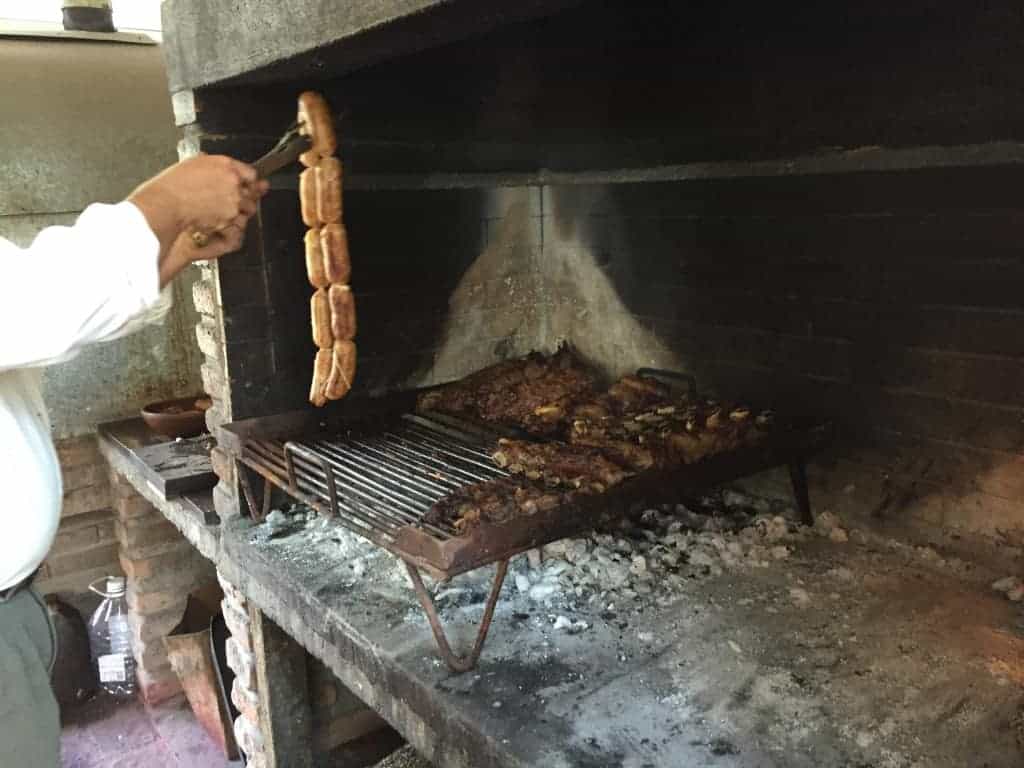 Not sure how to recreate this entire BBQ experience but hands down it was one of the best days of my trip. Bottomless amounts of Argentinian beef and wine bottles that were topped up from a barrel, so many sides, and it was the day I learnt to ride a horse (as you do when in South America)…
Vegetables everywhere
China was vegetable overload (in a good way). Steamed, fried, boiled – you name it, vegetables were cooked that way. But the highlight was 'a local variation of 'your' Kung-po chicken' (a Chinese take on our take on Chinese food).
Nasi Goreng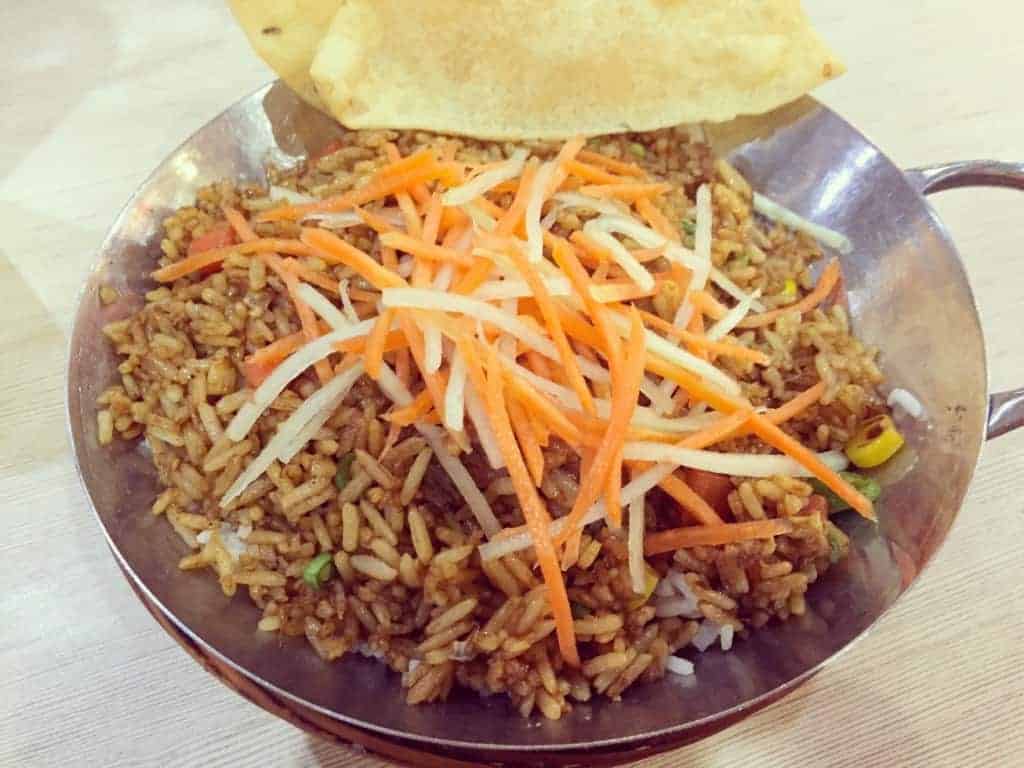 My biggest take home from Malaysia was this fried rice dish. Super flexible and almost infinitely variable, it's something I'm looking forward to eating again. Interestingly it also made a reappearance in a Peruvian guise a few months later.
What was the green spicy pickle/pesto in Agentina and Bolivia?
Lomo/Alpaca Saltado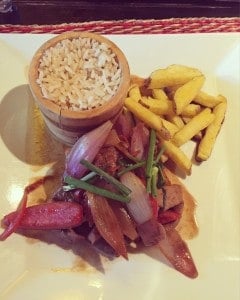 This may have to be done with beef back home (although I preferred the Alpaca, I think), but this Peruvian Stir Fry – especially when pre-marinated in Pisco – was just unreal.
Pisco Sour
No trip to Peru is complete without a whole range of Pisco Sours. I think Cusco may hold the title of best Pisco Sour. There will be more of these for years to come, that is for certain.
Civiche
No time on Peru's coast is complete without sampling the best the Pacific has to offer, and for me that had to be civiche. Raw fish 'cooked' by the acid in lime juice with pickles and other little treats. It's certainly not everyone's taste, but it's also certainly delicious.
Big Gnocchi, Seattle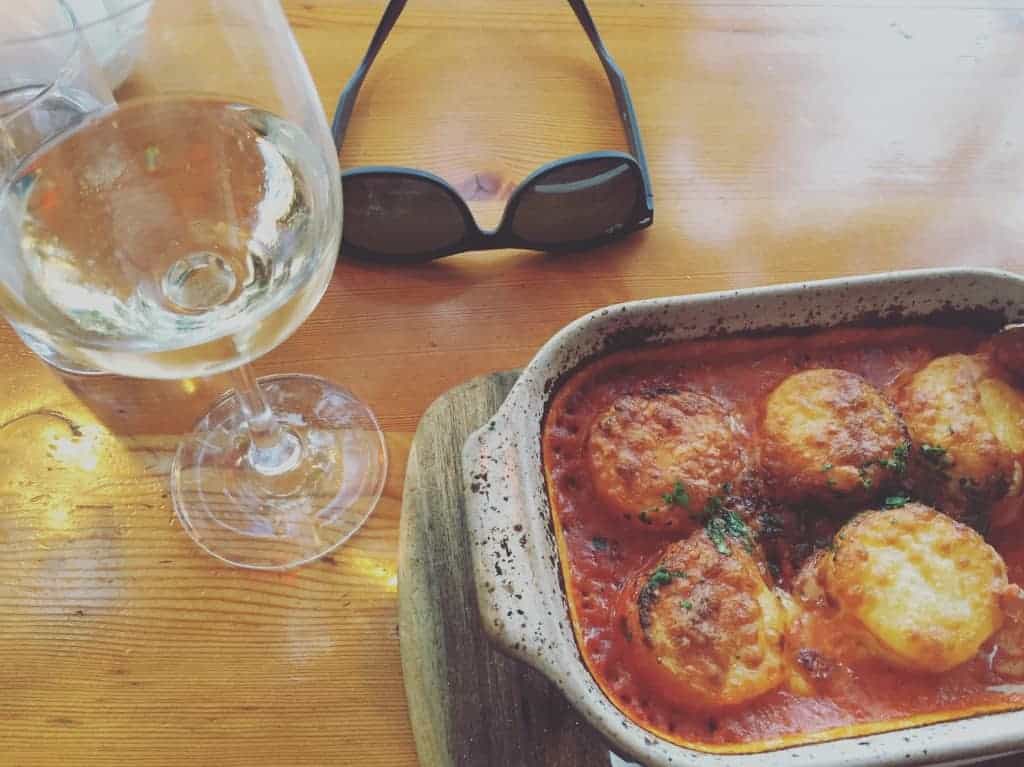 We've all had gnocchi in a tomato sauce, but have you ever had giant gnocchi? I happened upon it (and a glass of wine, perhaps two) whilst wandering around the sun-drenched streets of Seattle on a Sunday evening. Life is tough on the road.
Southern Brunch
In a brunch that was definitely in Washington DC, but had a distinct southern feel. Butter chicken and waffles with a honey and chilli sauce was the order of the morning. It's something I need to learn to make.
With nearly six months of food photos from around the world, this list could go on and on. But let's leave it there for now, until I can start recreating some of them, or get to go on another adventure.