Dunedin is a weird kind of a place. Everywhere I walked the street name was the same as back home, but the city has a very different feel. It was a flying visit out of curiosity, tagged into my trip after Queenstown, two days before heading north to see its sights. Basically it was about beer, wildlife and being confused by street signs.

For those who don't know (and let's face it, why would anyone know) almost every street in Dunedin is named after one in Edinburgh (even the city itself; Dunedin is the old Gaelic name for Edinburgh). It's not just the Georges, Charlottes and other common names, pretty much every street of Edinburgh's New Town has a namesake in Dunedin and it's the strangest thing.
Dunedin is a small city, made famous as the closest port to the Otago region's gold rush rivers. Today it's a city that feels a little confused. It has the heritage of wealth but is today largely a student town. There are elegant buildings throughout the centre, but industrial warehouses and full sized supermarkets are only a couple of blocks away. There's a brewery and a chocolate factory in the city centre. I'm not sure it really makes sense, but what do I know? I'll tell you what I do know though, for a country that doesn't really do trains all that much these days, Dunedin certainly has an amazing looking station.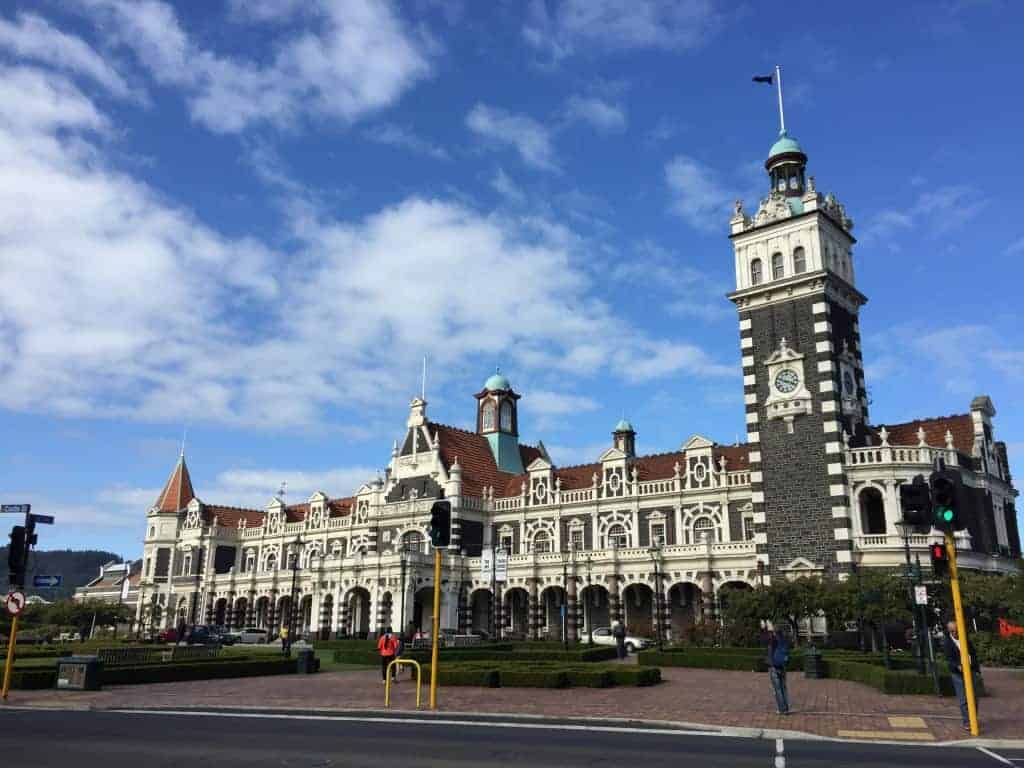 Because Beer
Who am I to turn down a brewery tour when someone asks if I want to go? Dunedin's Speights brewery is one of the oldest in the country, and since the company's main South Island brewery feel victim to Christchurch's earthquakes it has a renewed importance. The historical home of New Zealand's most recognisable brewer, our tour was a fascinating insight into Kiwi brewing history. It covers everything from agriculture to the legacy of prohibition almost coming to pass. I suspect our highly enthusiastic guide may have done some tastings on his previous tour (he was very animated), but I shouldn't complain because he just kept pouring us very generous tasters…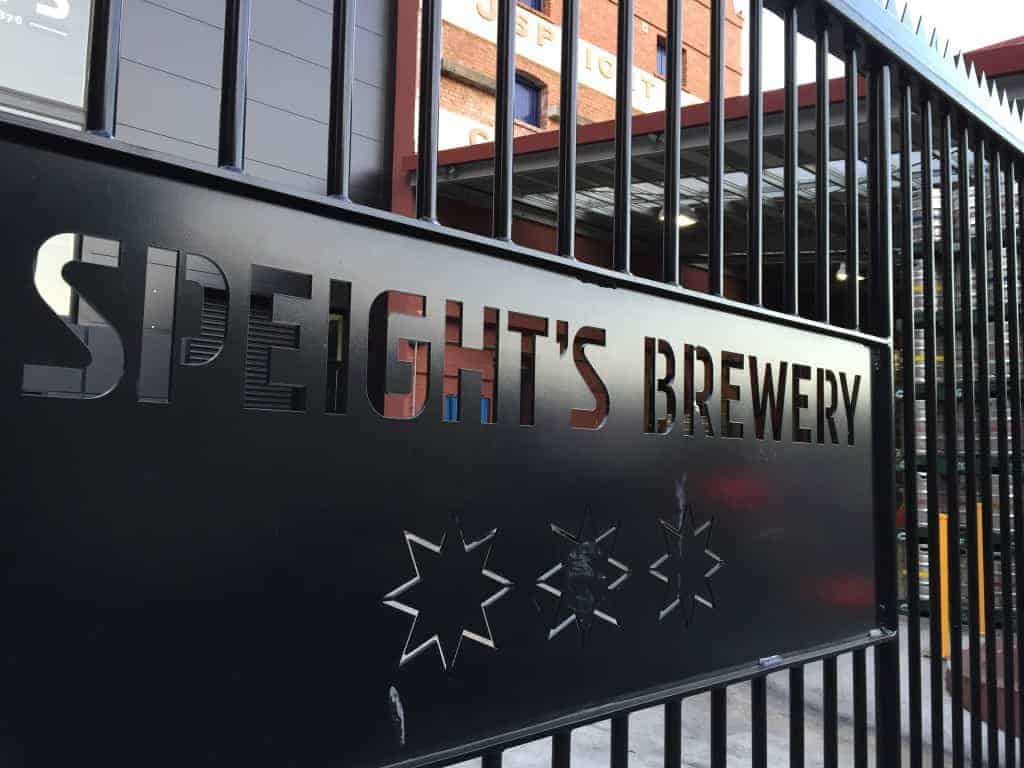 Wildlife
One of the other attractions of this part of the world is its wildlife. Southern Albatross, seals, sea lions, yellow-eyed and blue penguins all call the volcanic peninsula home and by a quirk of geological fate, it's very close to the city.
I went for an afternoon exploration that took in albatross viewing as they came in from a day's feeding out at sea and were returning to their nest-bound young, long quiet beaches where male sea lions like to spend their days snoozing, and a fur seal hangout where all the females and young spend their time ashore.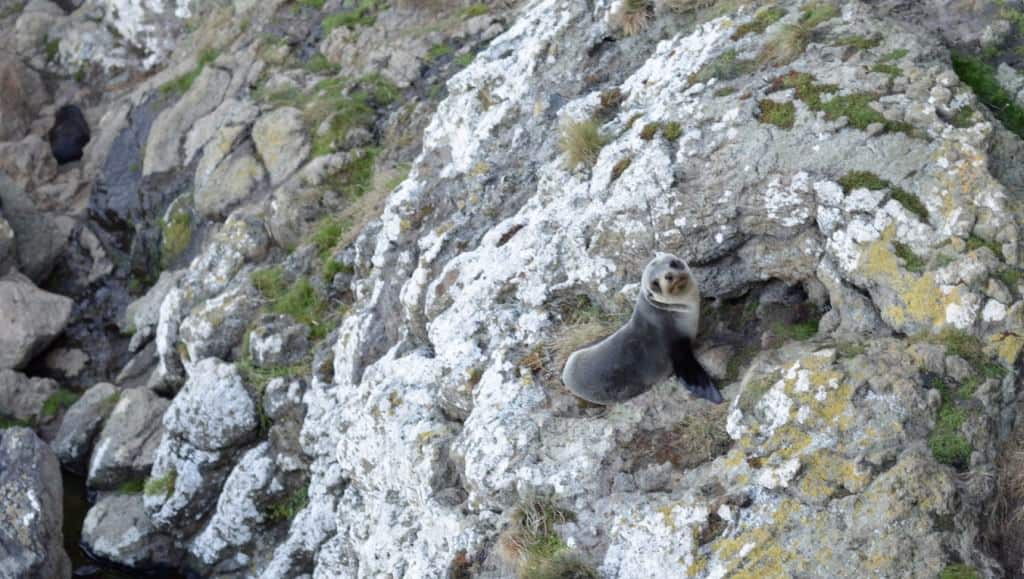 I would highly recommend it. It's best to go as part of a tour as most beaches are only accessible through private land, and to say it was a little windy would be a gross understatement (it is a peninsula jutting out into the Pacific Ocean after all, the next land you hit would be Chile), but it's rare to get that close to nature. And really it would be worth putting up with a lot worse to watch the penguins hopping up the beach; adorable isn't the word.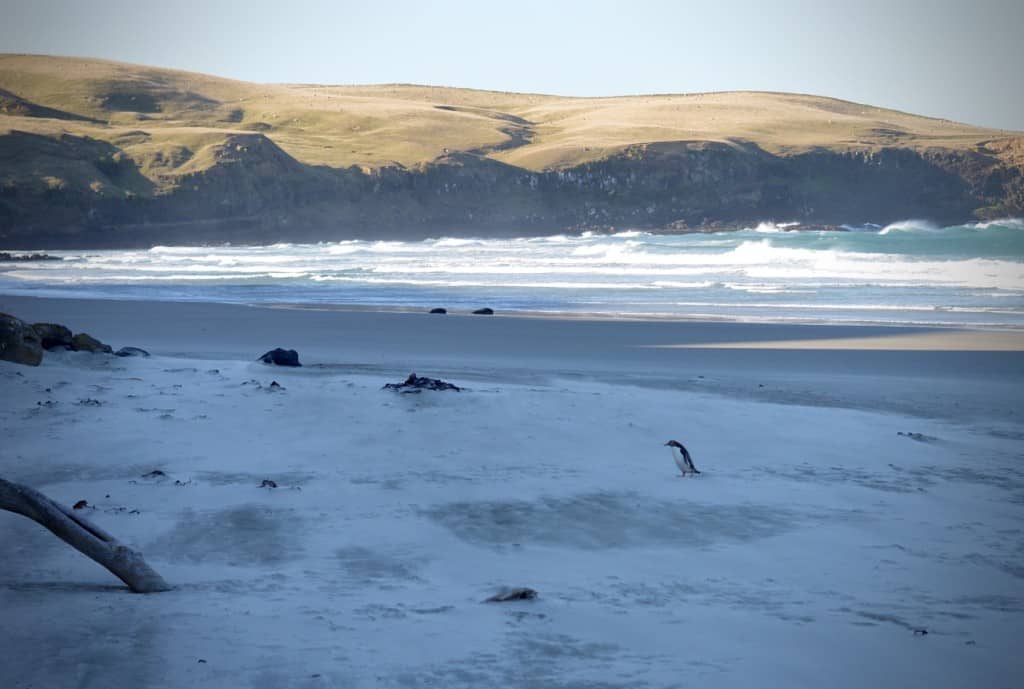 So beer, penguin watching and perhaps some chocolate eating (New Zealand's Cadbury's factory is here) and you've seen pretty much all of Dunedin. I'd be lying if I said there was a whole lot more here. But the scenery of the surrounding countryside makes any trip round here an absolute pleasure. If you're in to wildlife, on a beer trail, or simply want to see amazing scenery, then spend a little time in Dunedin. It's also a great spot if you like to think you're witty and take seal-fies (yes, I went there…)