It's the city of angels. The city of dreams (and dreamers). It's where you roll down the palm tree-lined boulevards in glorious sunshine. It's a city where the glossiest of veneers clearly counts for a lot. But what should you do with 48 hours in Los Angeles? Having just got back home from a trip there I have a few suggestions.
Los Angeles was not that near the top of my quite extensive travel bucket list – but when a work trip brought me to La La Land and I had the opportunity to spend a little time in the city afterwards, well, you know what they say about opportunity knocking. So if you're in LA for a short time, what should you do and (more importantly) what can you eat?
The Griffith Observatory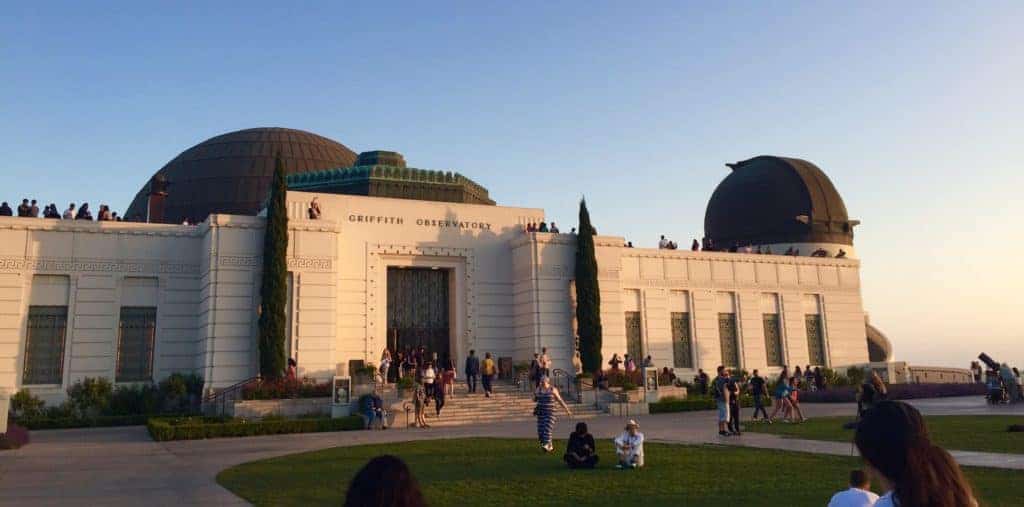 So it transpires it's not quite so quiet and you can't inexplicably levitate as its recent silver screen outing with Stone and Gosling might have lead you to believe, but this landmark of the city is well worth the trip up mount Stanley. It's also where you can catch a glimpse of that famous Hollywood sign.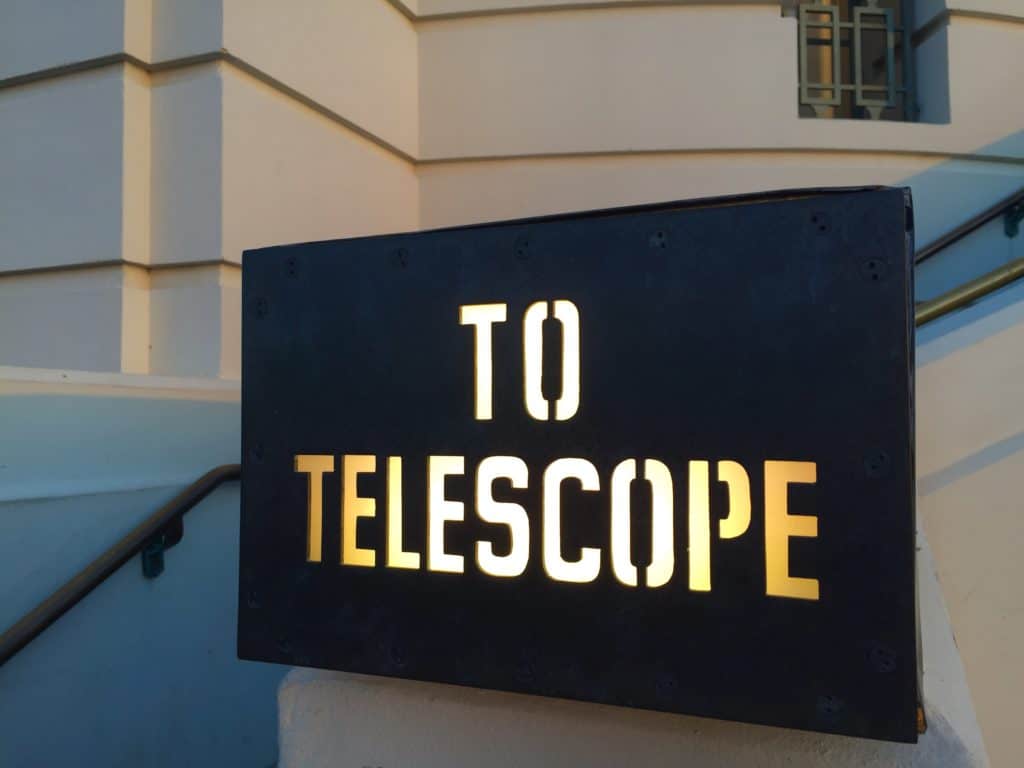 It is best to go at sunset, when the orange rays of the sun light up the Observatory and its surrounding hills – it's probably the closest you'll get to something feeling like cinematic wonder in this whole city. I went up about an hour before the sun disappeared, plenty of time to walk around and get a good view. But if you're using it as a vantage point for the Hollywood sign, be aware that's the direction of the setting sun most of the year, so it will be harder to see.
I also went in for the planetarium show (I'm still a science geek at heart), which I'd highly recommend if you like a bit or wonderment in your life (or need reminding how small and insignificant we are in the grander scheme of things).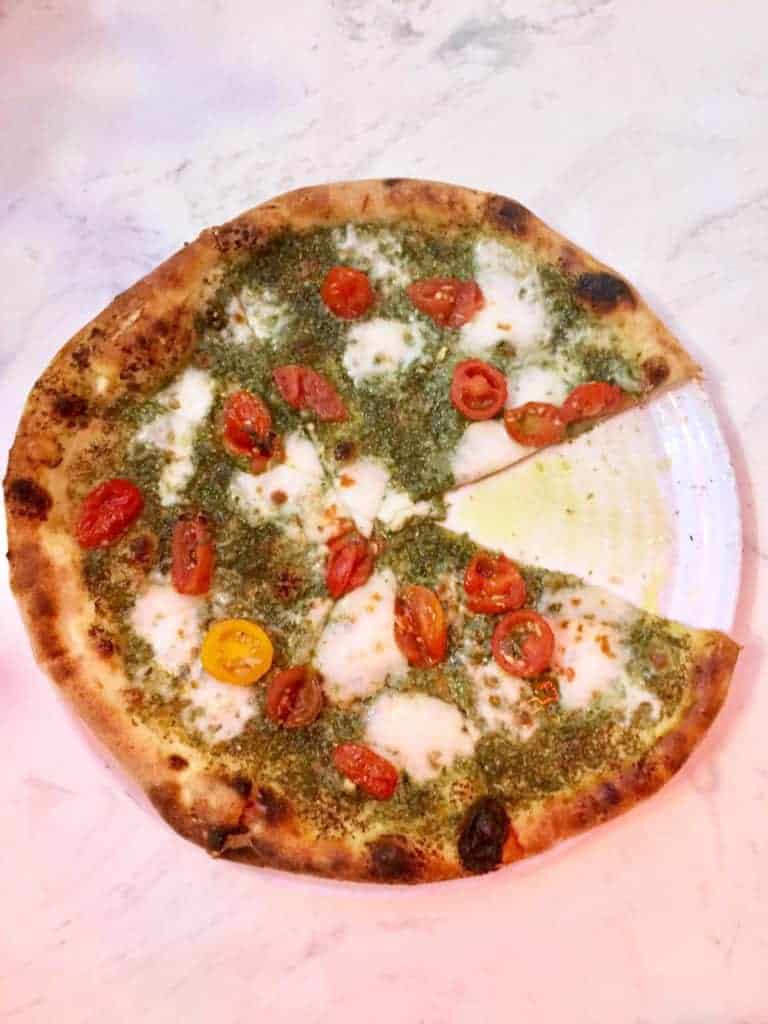 Now, given that a 'luxury' – I'd suggest more like 'reasonable for a petrol station' – sandwich is going to set you back about $10, I would suggest you bring snacks. Before getting on the Dash bus there are plenty of snack joints in this part of Hollywood. Also pretty much every take possible on a hipster coffee shop. I went to 800º Pizza back at Hollywood and Vine, it may have been 'fast food', but it was a pretty good version of it.
Downtown LA
"Yeah, Downtown is sooo much better than it used to be" an Über driver told me. Which I can get from the glitzy LA Live, monolithic towers of glass that transpire to be bank offices and some shiny malls, but I'm not going to dress it up – don't plan to spend much time here. It's quite sad and smells of… well, this is about eating so let's just not talk about it.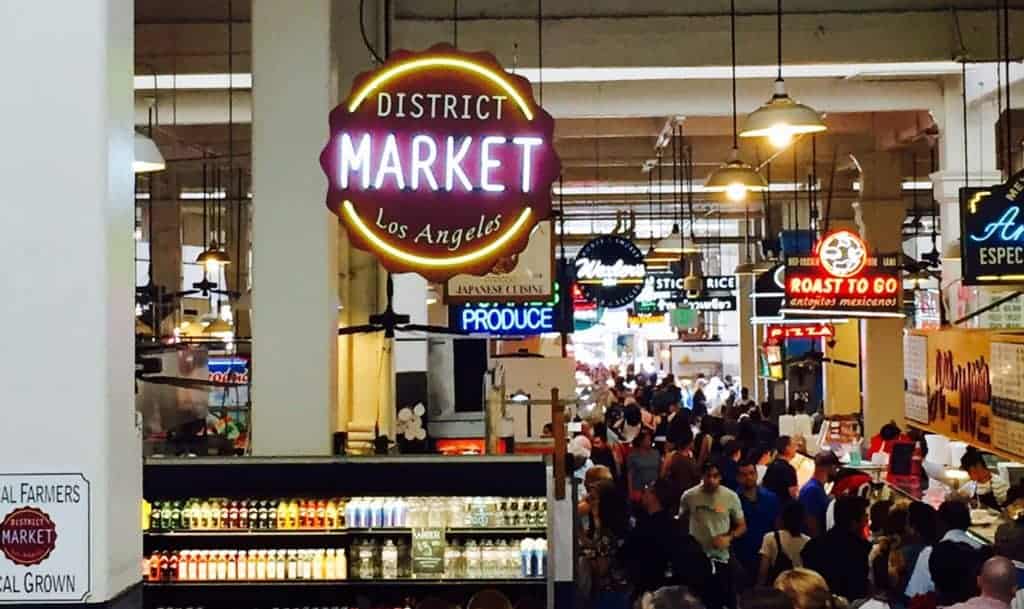 Having said that, the Walt Disney Concert Hall and surrounding galleries are well worth a visit – even just to ogle at the architecture. If that makes your hungry (and let's face it, when aren't we?), then head over the Grand central Market to be treated to the smells of so much good food. If you're here for brunch, Eggslut will be where you should head and for lunch or dinner I'd suggest some ceviche tostadas from La Tostadria Seafood. Whatever time you're there, coffee is always delicious and there are more juices that you can shake a carrot at (this is L.A. after all).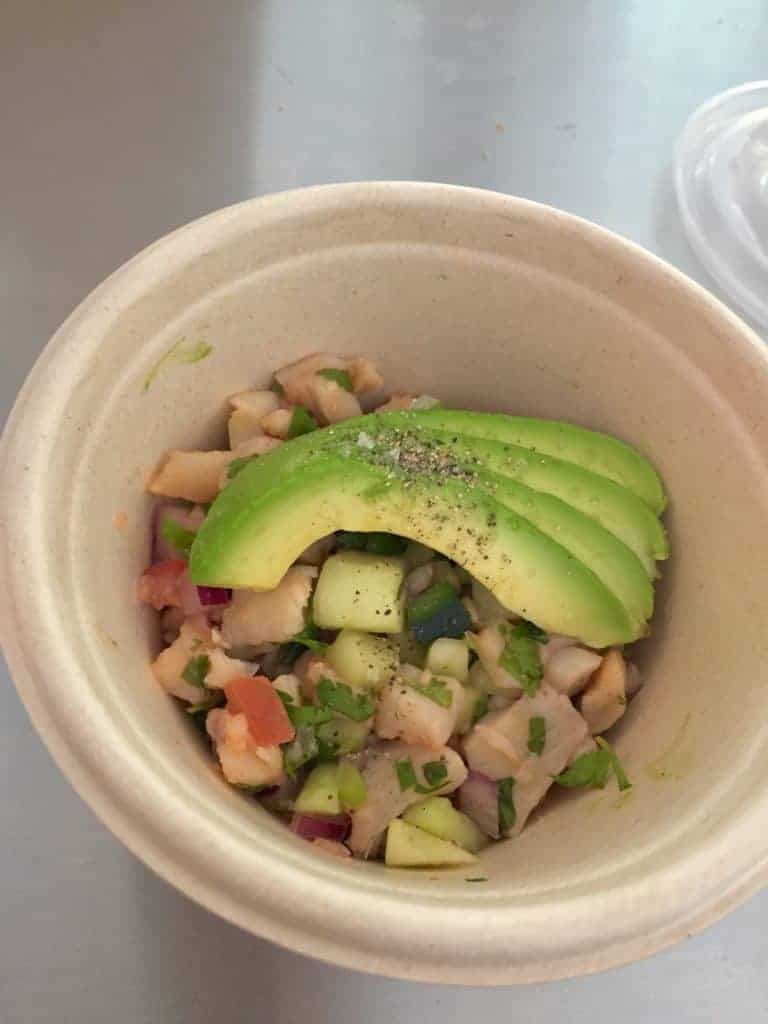 If you're in this area around happy hour, then also check out some of the bars in the various little patio areas by the main buildings. I found myself a great little special which was a grapefruit weissbier topped off with an iceberg of frozen margarita.
Santa Monica
Away from the dramas of Downtown and the romance of the hills, Santa Monica is L.A.'s weekend getaway spot. Its pier may be slightly less glamorous up close than in its photos, but there's clearly a lot of cash being spent in this part of town and it shows. The streets are full of shops, trendy little bars, boutiques and brunch spots. The Metro has also been extended right down here.
I could have happily spent a day wandering around here, but as stomachs do, mine rumbles and I ended up going for brunch in a cafe-come-bar – The Independence – for plenty of jet-black coffee a delicious egg, chorizo and rocket sandwich.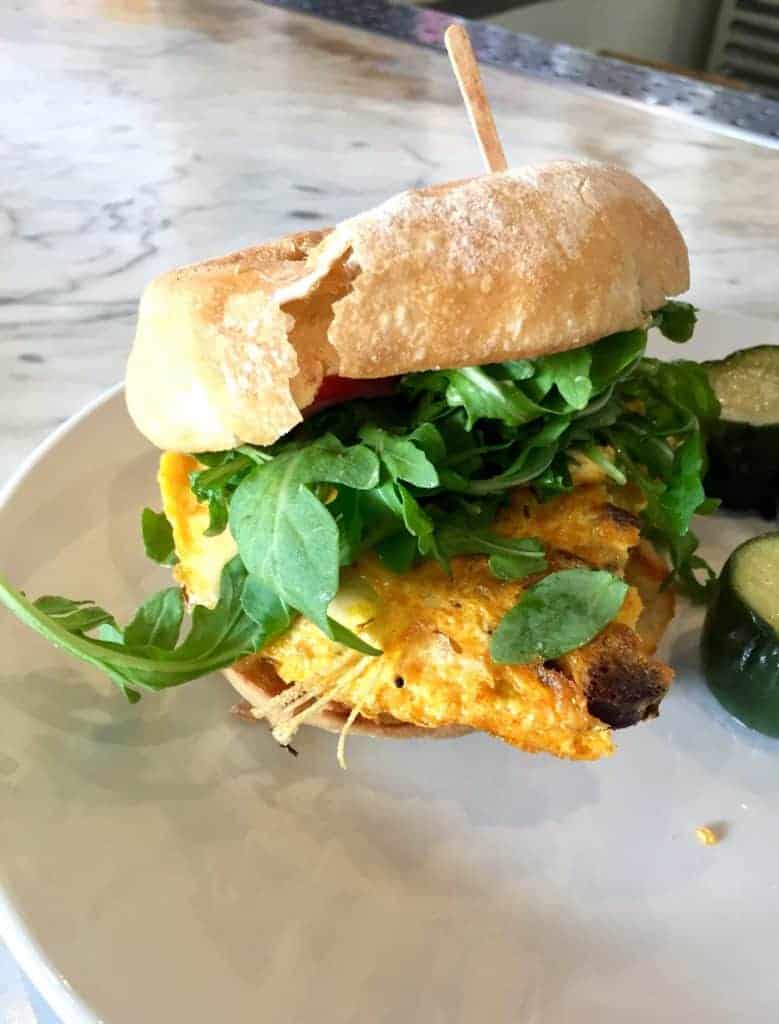 Santa Monica beach is every raging stereotype you've heard and more. And weirdly so much more like the Grand Theft Auto games (a lot of the cities are based on L.A.) than I realised. Either that or I spent too much time playing GTA as a teenager… Also the amount of prepping and preening that must go on before people get here is ridiculous. Probably not one for the uber body conscious; but excellent for people watching.
Down to Venice beach is not far for a walk or cycle, and it's certainly an interesting adventure. You will see literally every type of person. From people trying to be spotted for American Ninja Warrior (I'm not even kidding, they were holding try outs on Muscle Beach the day I was there) to those selling dodgy art and much more besides. If you have come down this far, take time to explore little Venice as well. It's fun to go for a wander round the canals and having a look at the houses surrounding them, but after the glamour of Beverly Hills it's not all that.
For eating, head back to Santa Monica, the bars and restaurants there are a little pricier, but the food has more options than burgers, fries and a coke. Try The Misfits.
Hollywood
Eagle eyes will notice that the most famous part of the city gets barely a passing mention above. It's a total tourist trap, but kind of one of those things you 'have' to do. I found it a little sad and it's pretty darn dirty, but beside all the touristy shops and bus tour sellers, there's a certain charm to seeing all those stars, the Chinese Theatre and some of the other famous sights. I was more than over it after an hour or so, but for some it's a paradise.
Aside from the ridiculously priced accommodation, you're going to find that food and drink are pretty pricy here. But on the plus side, there are tons of food trucks and lost of places do happy hour deals – keep an eye out for them and those little green bills will go a lot further.
Have you been to L.A.? If so, where do you think people should eat?